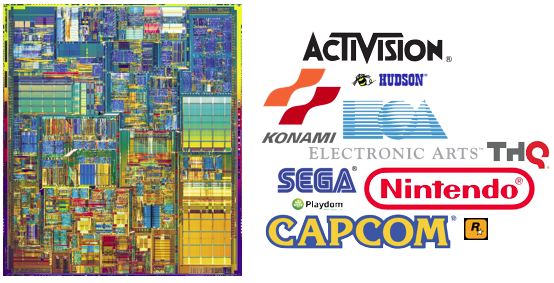 I recently gave a talk at the ASAP/3 conference that sketched the history of computers as tools & playthings. I've learned my lesson on giving dominantly visual talks: if you don't have good notes then they are a major bummer to give in the future, plus nobody else can read them. What was I thinking when I made a slide with two blue arrows on it? You'll find that you can basically read my notes off each page of the pdf: it's almost exactly what I say during the talk. You'll have to imagine my voice though. Two video segments (one of John Cimino showing off the Spore Creature Creator, another of Steve Jobs discussing computers as bicycles for our minds) are missing, but otherwise it's complete. From the talk:
If we look at the history of computation we find that Magic Crayons represent the intersection of two major historical threads, different ideas about what computation is for & how we should use it. One story is of how visionaries saw in the computer—in mechanized computation—the possibility of augmenting our ability to think & solve problems; the other is of computers as toys, devices for showing off the capabilities of these new machines, bringing them to the masses, and entertaining them.

The story I will tell you today is how these strands separate strands developed in parallel, and then intersected, giving us a new class of computer software that I call Magic Crayons.
Continue reading »